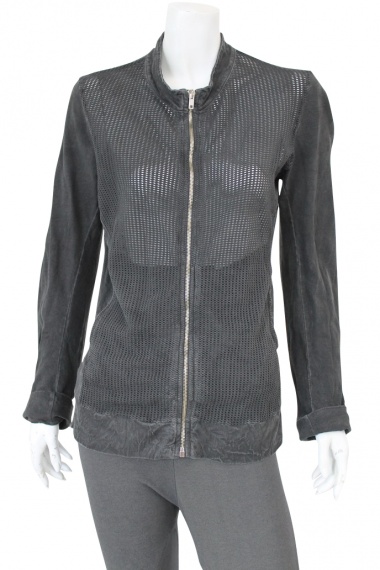 Nicolas & Mark
Perforated Bomber Jacket | Season: Spring Summer
USD 202.00
COD: 15-E-0-AZ-L113-1132-0099
Made in Italy
Perforated jersey jacket with front zipper and Korean collar. Uncut jersey sleeves, bottom, and sides. Pockets at the seam. Loos fit. Hip length. Worn effect.
94% Cotton 6% Elastane
We ship with UPS. For further info click here.
You can return any product within 10 days from the delivery date.
Customers review